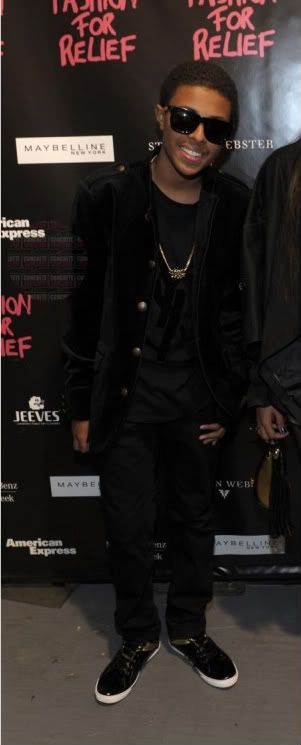 ---- According To NYC's POWER 105 FM,
Diggy Caught the attention of Atlantic Records after his freestyle, "Flow Stoopid" ( which was one of my recent posts).
Don't know if its true or not, but
this has gotta give his older brother JoJo Simmons, who is also trying to break into the music scene with his group Team Blackout, a BIG EGO KICK IN THE BUTT. :/
if its true, CONGRATS, DIGGY!!