This Is Very Interesting...
Its Called "We Were Once A Fairy Tale"..
Kanye Also Has A Book coming Outt...
" Through The Wire". . . .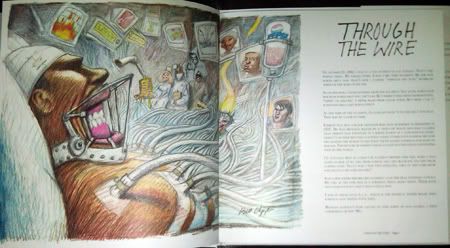 One Thing I wanna Say..
I LOVEE KANYE./
I think that he's a very very talented artist && person. he's done and been through alot.. and he's been so farr...
but he also has a long way to go./ i do think he needs help, and i want him to be the old Kanye we met on "COLLEGE DROPOUT" who was so humbled and down to earth. ... money and the lifestyle that it comes with changes ppl.. and i realize that.
of course, he'll never be the same, but i do miss the way he was.
i stillll love and admire him.. and ill always be yur number one fan Kanye. =]]